Oxnard is home to pristine beaches, great food, historic Victorian era architecture, and a harbor with connections to Channel Islands National Park. The gateway to this vibrant town is the Oxnard Transit Center, which is served by the Pacific Surfliner. Read through our trip ideas and tips for your next adventure.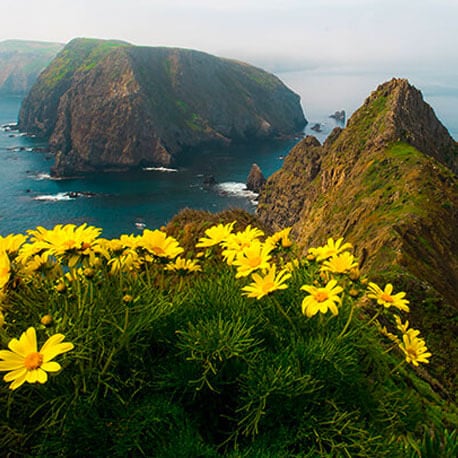 Channel Islands Excursion
Oxnard is a convenient access point to Channel Islands National Park. Call a rideshare or taxi at the station and arrive at the harbor after a 15-minute drive. Boat excursions between the harbor and Anacapa Island operate a few days a week, and the journey takes around one hour. Immerse yourself in nature – hike around the island and see native vegetation, wildlife, and cultural history. The rocky shores are commonly home to sea lions and harbor seals, and there are many different breeds of seabirds throughout the island.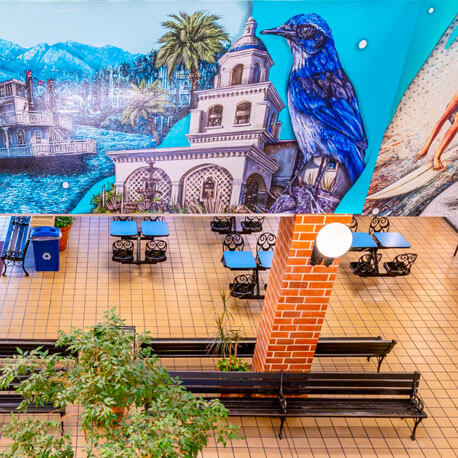 Capturing the Essence of Oxnard's Dynamic Cultural Scene
Make time to appreciate the artistic additions at the station before or after your trip. A renowned local artist was commissioned to illustrate two 360-degree murals inside the station as well as a post-card style mural outside the station. Inside the station, one mural highlights the city's agricultural roots, the influence of the Chumash Native American tribe, and the city's spirited art scene. Another depicts Oxnard's beaches and Channel Islands National Park. The "Greetings from Oxnard" mural outside the station along the train tracks showcases the city's vivid history and cultural heritage. It has quickly become a beloved landmark and a symbol of community pride.

Helpful Station Information: Oxnard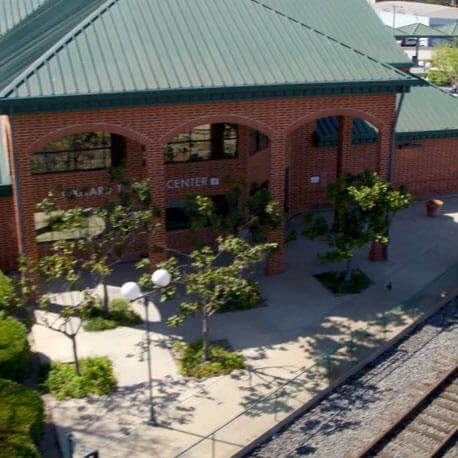 Station Building
The station building is open daily between 6:00 a.m. and 9:30 p.m. There is an indoor waiting area with comfortable seating, ample natural light, and a harmonious color palette mirroring the beauty of the nearby ocean. Restrooms, vending machines, and an Amtrak ticket machine are available to passengers.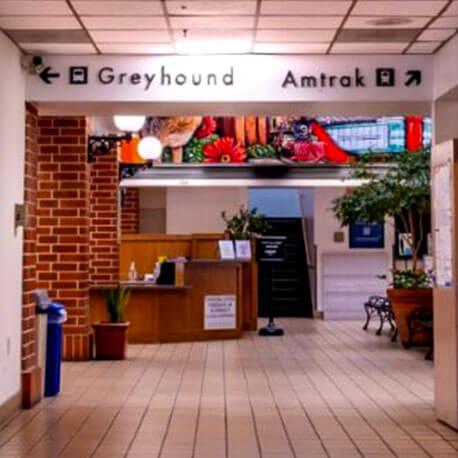 Amtrak Ticket Window
The Amtrak ticket office is open daily between 7:15 a.m. and 9:00 p.m., with representatives available to help passengers book travel, modify reservations, check baggage, and more.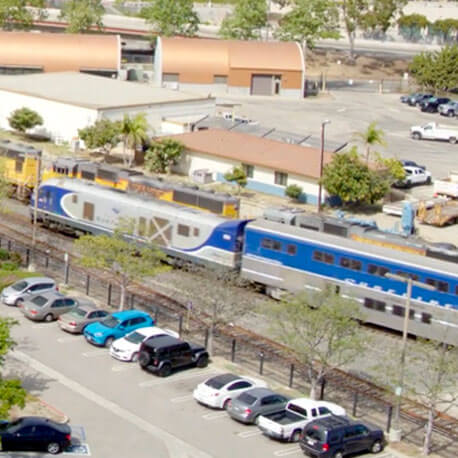 Free Parking
There are 125 short-term parking spaces and 450 long-term parking spaces available at the station.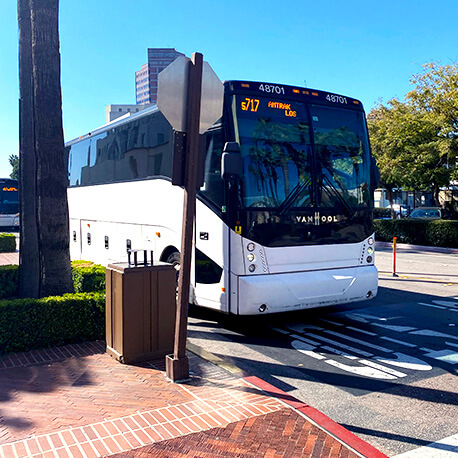 Amtrak Connections
Two Amtrak train routes serve the Oxnard Station:
Pacific Surfliner (San Diego, Los Angeles, Santa Barbara, San Luis Obispo, and destinations in between)
Coast Starlight (Los Angeles, Portland, Seattle, and destinations in between)
In addition, Amtrak Thruway buses provide additional departure options from Oxnard to Los Angeles, Ventura, Carpinteria, and Santa Barbara.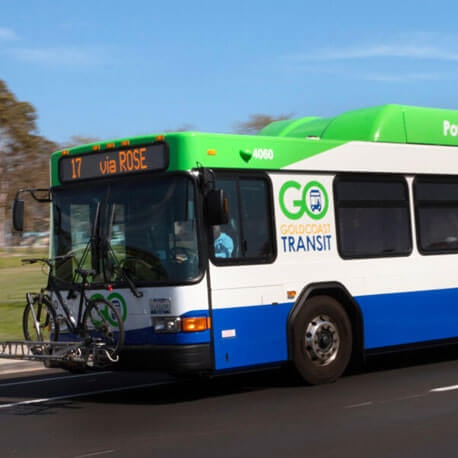 With its welcoming ambiance, gripping interior artwork, and mesmerizing exterior mural, the Oxnard Station is a great welcome to the city. So, for those passing through Oxnard, take a moment to pause, admire the artistry, and let the station's creative energy ignite your own sense of exploration and wonder.