Let's work together to keep people safe and away from railroad tracks. Not only can it save lives, but it will also allow us to continue carrying passengers through some of the most scenic stretches of Southern California.

Along 351 miles of coastal tracks spanning San Diego to San Luis Obispo, our trains travel over historic bridges, through bustling downtowns, and even into beautiful areas not accessible by car.

These tracks are not only used by the Amtrak Pacific Surfliner, but also by freight, commuter and long-distance trains, day and night. Please do not use the tracks as your own personal shortcut, jogging trail, or photo backdrop. You never know when a train weighing 540+ tons is going to roll through, and you might not hear it until it's too late.

Instead, respect the rails, for your own safety and others!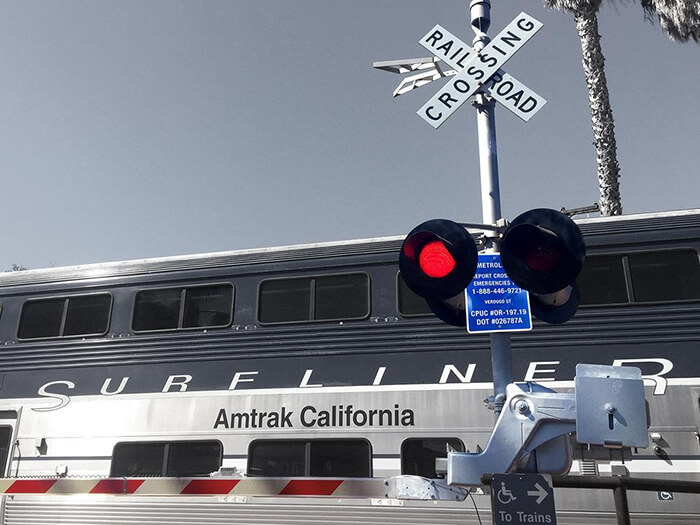 September is Rail Safety Month in California, and September 21-27, 2020 is U.S. Rail Safety Week across the nation. Pacific Surfliner encourages passengers to stay safe around train tracks, onboard trains, and in stations.
September is Rail Safety Month in California. Pacific Surfliner encourages passengers to stay safe around train tracks, onboard trains, and in stations.
Operation Lifesaver
The Pacific Surfliner proudly supports Operation Lifesaver and California Operation Lifesaver and their efforts to educate the public about rail safety. They offer numerous resources to learn more about the important things you can do to remain safe around the rails, including:
... and other downloadable materials!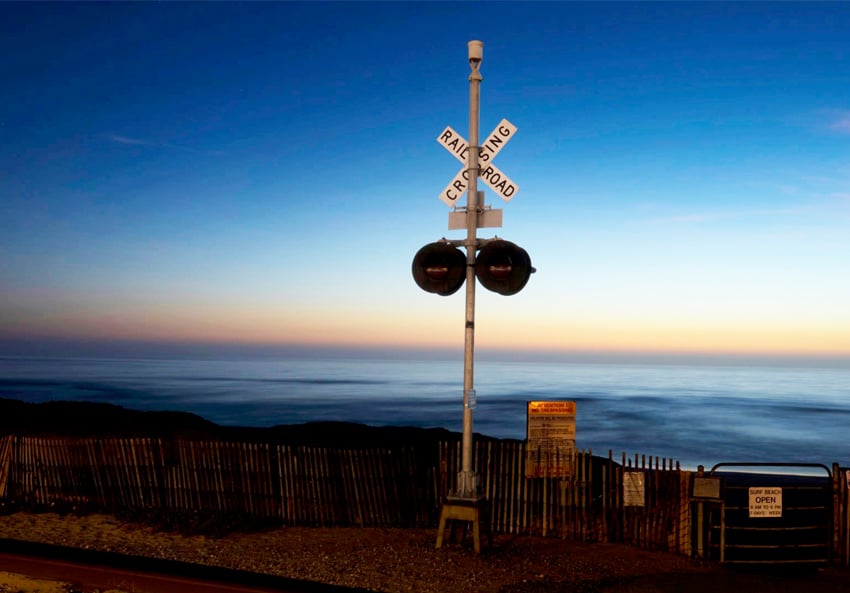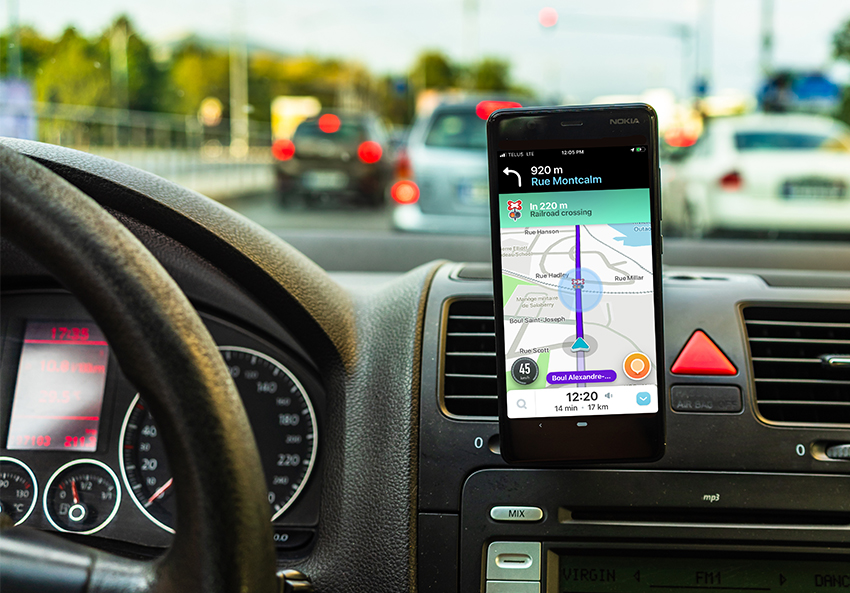 Drive Safely with Waze
Drivers can use the Waze app with an iPhone or Android phone to get notified when they're approaching a railroad crossing. A banner appears on app highlighting the crossing and encouraging drivers to proceed with caution. This is available on the latest version of the app and notifications must be enabled to get these alerts.
Rail Safety Facts
Being on the Tracks is Illegal! Train tracks are private property. Walking, biking, jogging and standing on or next to them is considered trespassing. With court and penalty assessments, a first-time offender may have to pay nearly $400.
You Might Not Hear the Train Coming. Sometimes, the engine is at the back of the train, meaning you might not hear it until it is very close. Also, the train may not sound its horn as it approaches your location.
Trains Can't Stop Quickly. It can take a train more than a mile to come to a complete stop.
Always Expect a Train. Trains can move in either direction at any time, and there may be multiple train tracks. Plus, trains don't always run on a schedule, particularly freight trains.
Respect the Rails
Cross train tracks only at designated pedestrian or roadway crossings, and obey all warning signs and signals posted there.
Stay alert around railroad tracks. Don't do anything that would prevent you from hearing an approaching train, such as listening to headphones or talking on the phone.
When boarding the Pacific Surfliner, stay behind the designated safety line on the station platform.
To report an emergency at a train crossing, locate the Emergency Notification System sign (posted at or near the crossing) and call the number provided.
Report suspicious items, persons, or activity immediately to the Amtrak Police Department by approaching a uniformed officer, calling (800) 331-0008, sending a text to APD11 (27311), or by calling 911. Enter these numbers in your cellphone.