Pacific Surfliner Service Adjustments
Learn what you can expect during your next Pacific Surfliner trip. Here's some important information to know before you ride.


Enhanced Cleaning Measures
Increased Cleaning: Amtrak has increased the frequency of cleaning service at stations and onboard trains to multiple times a day, and in some cases, on an hourly basis. Commonly used surfaces in stations such as handrails, door handles, counter tops, seating areas, and Amtrak ticket kiosks are cleaned with EPA-registered disinfectants.
Increasing supplies of disinfectant products: The quantity of sanitizers and disinfectant wipes available for customers and employees has been increased throughout the trains and at stations. Amtrak partnered with RB, the manufacturers of Lysol, to help strengthen and reinforce comprehensive disinfection protocols with products proven to be effective against the virus that causes COVID-19.
When You Book
Reservations Required on Select Weekends: Please note that Pacific Surfliner trains will require reservations during peak travel weekends (holidays and special events) to manage capacity onboard. Visit the schedules page for details.
Trip Flexibility: Outside of weekends when reservations are required, passengers can choose to use their Unreserved Coach ticket to ride on a different date or at a different time between the stations listed on their ticket. There is no need to contact Amtrak to modify the reservation. Passengers with a Business Class reservation, however, do need to modify their trip (at no cost) in advance.
Change Fees Waived: If you do want to modify the trip details on your existing ticket for any reason, Amtrak is waiving all change fees for reservations made by April 30, 2022. If you want to cancel your reservation, call 800-USA-RAIL. Learn more about flexible ticketing tips for your next trip.
Book Travel Electronically: The Amtrak website and app now offer additional digital payment options, including Apple Pay, Google Pay and PayPal, to make it easier and safer to book travel and update reservations.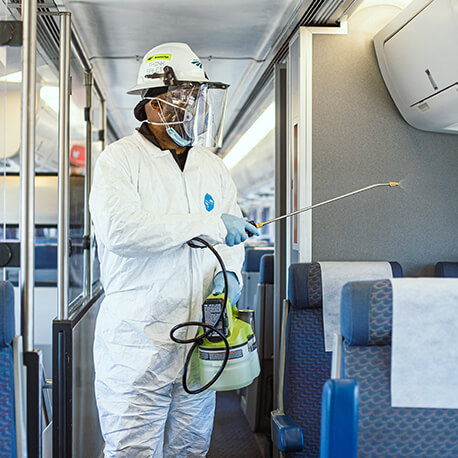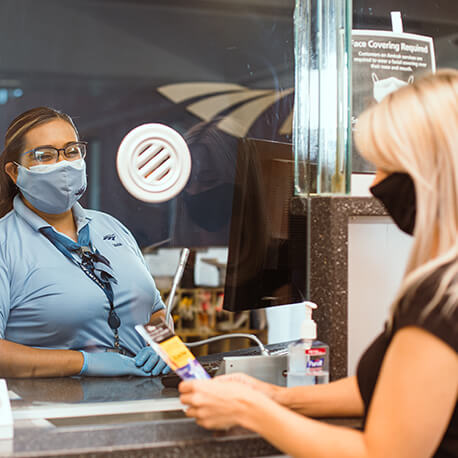 Reduced Schedules:
Pacific Surfliner trains are following a temporarily reduced schedule, although some service has been restored. View our schedules page for the latest information, or use the booking tool to view all available travel options.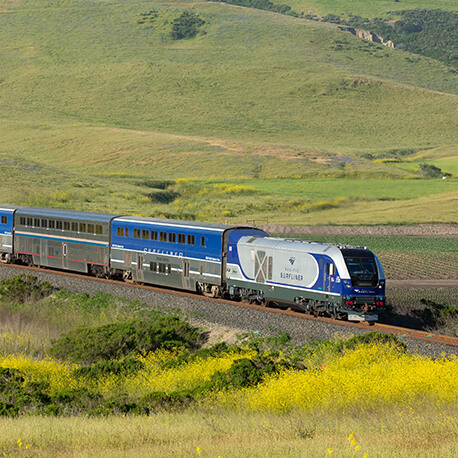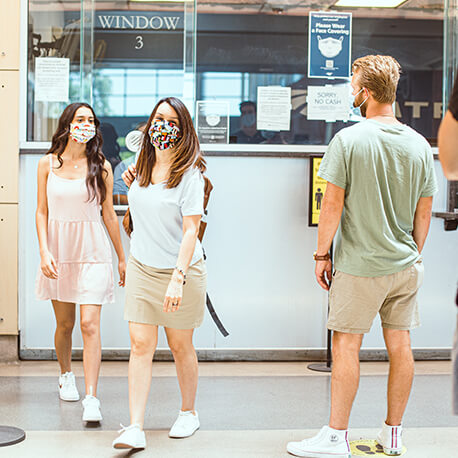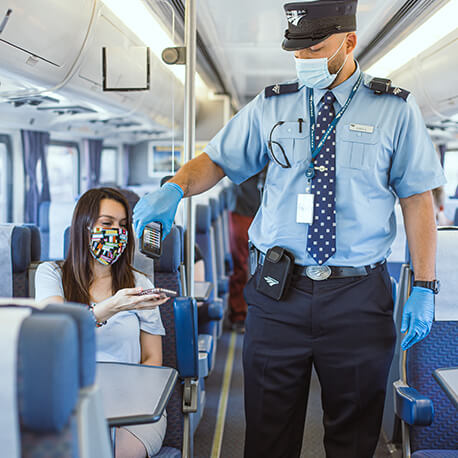 At the Station and Onboard:
Face Coverings Required: Federal law and Amtrak policy require all customers and employees to wear a mask or covering that fully covers the entire mouth and nose while onboard trains and in stations, regardless of vaccination status or state or local laws. Small children who are not able to maintain a facial covering are exempt from this requirement.
Station Updates: Pacific Surfliner trains continue to serve all stations according to the schedules. However, please give yourself extra time before your train arrives, as ticket windows may be closed at some staffed stations or have modified hours. We encourage you to book your ticket in advance online, on the Amtrak app, 800-USA-RAIL, or the Quik-Track machine (located outside of the station). Passengers requiring assistance should call 800-USA-RAIL.
Contact-Free Travel: When you book your ticket on the website, you will receive an eTicket as a PDF attachment to your emailed receipt. You can also book and retrieve your eTicket in the Amtrak app. Simply open the eTicket on your mobile device and show the QR code to the conductor.
Please Note: The current status of services available at stations and onboard trains is subject to change at any time due to governmental requirements and/or changes to operating guidelines. If you have any outstanding questions, please call 800-USA-RAIL prior to your upcoming trip.