We know that travel conditions and plans can change, and flexibility is more important than ever. And with our convenient ticketing policies, you can book with confidence knowing that it's easy to adjust your trip if plans change.
Keep these tips in mind when it's time to book your next Pacific Surfliner trip:
Save Your Ticket for Later
Choose an Unreserved Coach ticket if you want maximum flexibility for deciding when to travel. Use an Unreserved Coach ticket to ride any Pacific Surfliner train between the stations on your ticket up to one year from the date of your reservation, subject to certain restrictions). This type of ticket doesn't require any modifications, and is convenient in many situations:
Take an earlier train if you are ready to go home sooner
Take a later train if you want more time to explore
Ride an earlier or later train if the one you were planning to take is delayed or expected to be busier than you'd like
Ride at a later date if you want to postpone your trip, whether it's by a day, week, or a few months
Keep in mind that Business Class and Thruway Bus tickets are tied to specific trains/buses, so you will need to call Amtrak to modify your reservation (at no cost) in advance of your ticketed departure time. Trips can be modified online, through the Amtrak App, or by calling 1-800-USA-RAIL.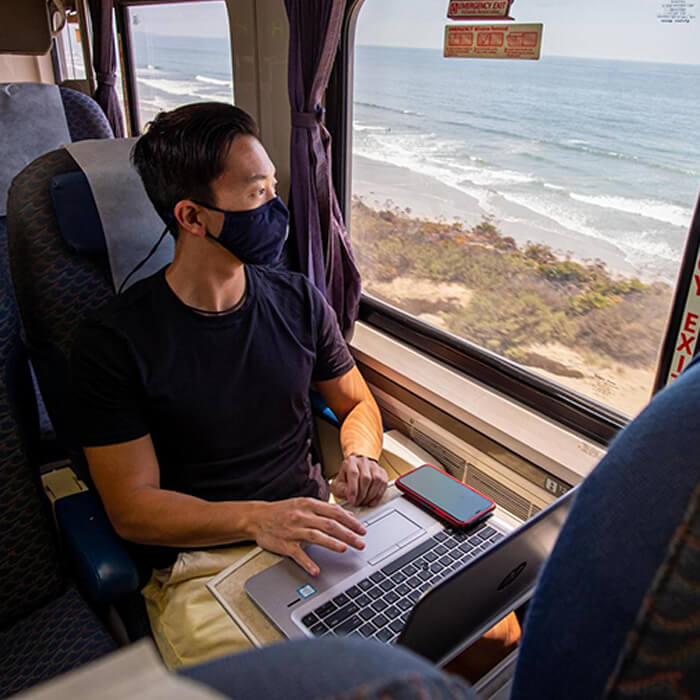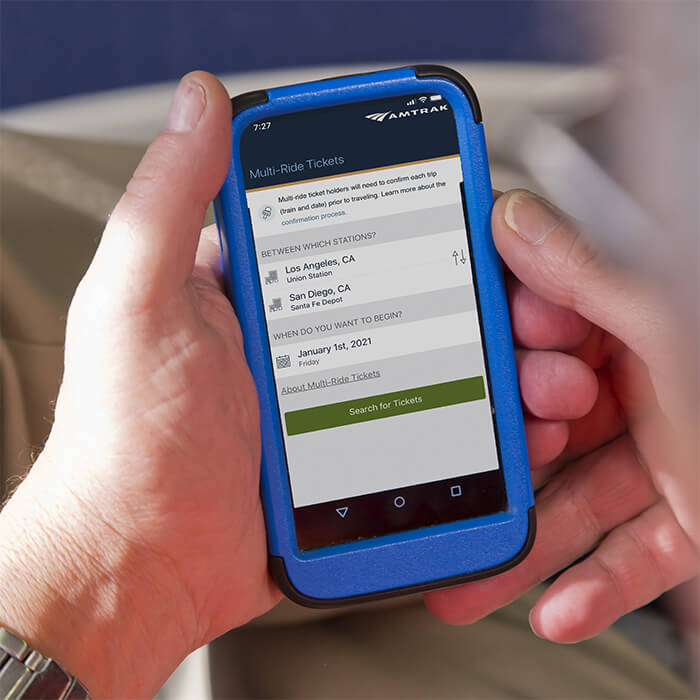 Save with Multi-Ride Tickets
Our 10-Ride Ticket can be used to take five roundtrips between the stations you select within a 60-day period, and is offered at a significantly discounted rate over the cost of booking five roundtrips individually. For those who are traveling semi-regularly, but not often enough to get a monthly pass, this is a great option. The 10-Ride ticket can also be split among riders traveling together on Pacific Surfliner trains, as long as the person named on the ticket is one of the passengers. This is a great option for small groups. Notes: Amtrak RideReserve confirmations are not required for travel on Pacific Surfliner trains. Special restrictions apply to this ticket during the week of Thanksgiving (Nov. 23-30, 2020).
Cancel If You Need To: Amtrak has waived cancellation fees through the end of October, and change fees through September 6. If you decide that you don't want to take a trip, and prefer to cancel rather than postpone, please call 1-800-USA-RAIL and speak with an Amtrak agent.
Use an E-Ticket
When you book a ticket online or through the Amtrak app, you receive your ticket electronically. Save the ticket on your mobile device and present it to the conductor upon request. There's no need to handle or keep track of a paper ticket!
Check out our "Travel Tips" article for everything you need to know about riding with us, including our safety and cleaning procedures, the mask requirement for all passengers and crews, and more. Whether your trip is coming soon or is far in the future, we're ready to reconnect you to your favorite places in Southern California.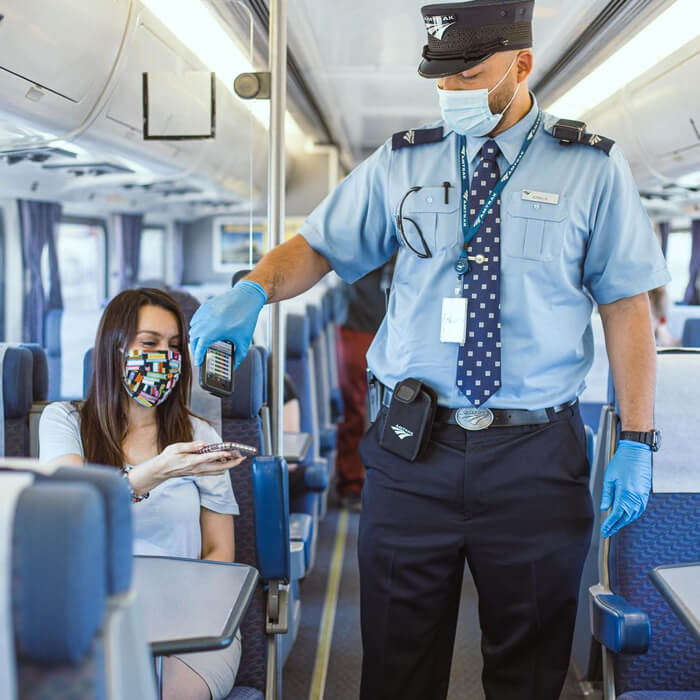 More Travel Resources: