Whether you are planning to ride with us soon or are dreaming of a future adventure, check out our top tips for planning a safe and responsible trip.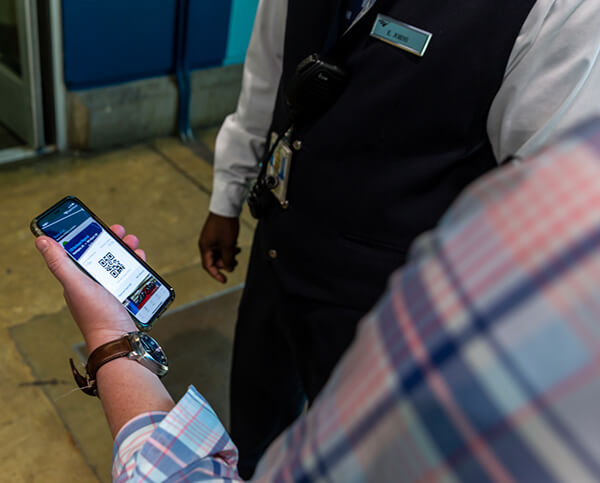 Booking a ticket: Purchase a ticket online or via the Amtrak app so you can pull it up on your phone instead of handling a paper ticket. No need to worry if your plans change. Pacific Surfliner tickets are considered "Flexible Fares". Tickets can be cancelled with a full refund to original form of payment with no fees if canceled before departure. If you have an unreserved ticket, just hold onto it if you want to postpone your trip – it's good for up to one year from the date listed on your ticket and doesn't require any changes to your reservation.
At the train station: Trains continue to make all stops, but some station buildings and Amtrak ticket windows are closed. Passengers requiring assistance should call 800-USA-RAIL in advance of their trip.
Onboard: Passengers and employees are not required to wear masks while on board trains or in stations. However, anyone needing or choosing to wear one is encouraged to do so. If you would like to move to another seat mid-trip, just take the paper slip the conductor places above your seat when they scan your ticket and display it in the same way at your new seat.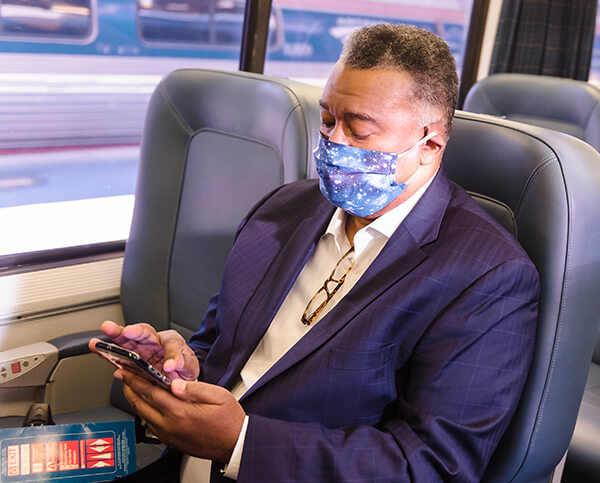 Refreshments: Head to the onboard Market Café (in Car 3) to pick up snacks and drinks to take back to your seat. Another option – pick up food (and non-alcoholic drinks) before you arrive at the station and bring it with you on board.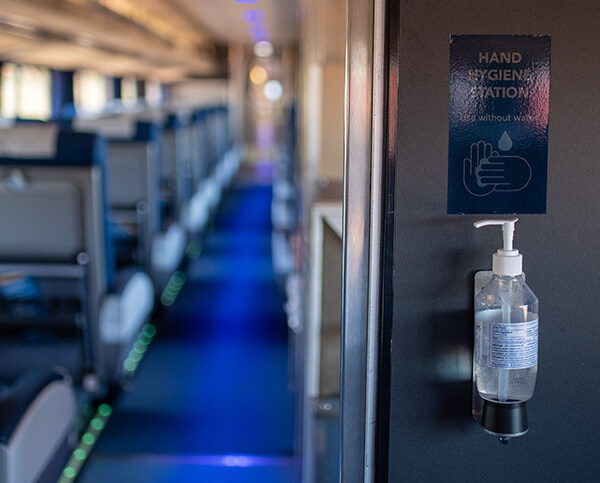 Keeping Clean and Safe: Each train car has a restroom on both the upper and lower levels with soap and water, in addition to hand sanitizer and disinfectant wipes available onboard.
We look forward to reconnecting you with the iconic views of the Southern California coast and bringing you to the vibrant and beloved communities we serve.
More Travel Resources: