Travel has undoubtedly changed over the course of the coronavirus pandemic. To provide a safe environment for passengers and crews, we've made some changes to the Amtrak Pacific Surfliner service. Whether you need to ride with us soon or are dreaming of a future adventure, check out our top tips for planning a safe and responsible trip.
Exploring options: Trains are following a temporarily reduced schedule, so download our timetable or use the booking tool to see which departure times work best for you. Make sure to check for travel restrictions in the areas where you are starting and ending your trip as travel advisories can vary between San Diego, Orange, Los Angeles, Ventura, Santa Barbara, and San Luis Obispo counties.
Booking a ticket: Amtrak has waived change fees through the end of December. But if you have an unreserved ticket, just hold onto it if you want to postpone your trip – it's good for up to one year from the date listed on your ticket and doesn't require any changes to your reservation. Purchase a ticket online or via the Amtrak app so you can pull it up on your phone instead of handling a paper ticket.
At the train station: Trains continue to make all stops, but some station buildings and Amtrak ticket windows are closed. Effective Wednesday, October 28, 2020, checked baggage service on the Pacific Surfliner is suspended until further notice. However, passengers may still bring two pieces of luggage and two personal items onto the train. Passengers requiring assistance should call 800-USA-RAIL in advance of their trip.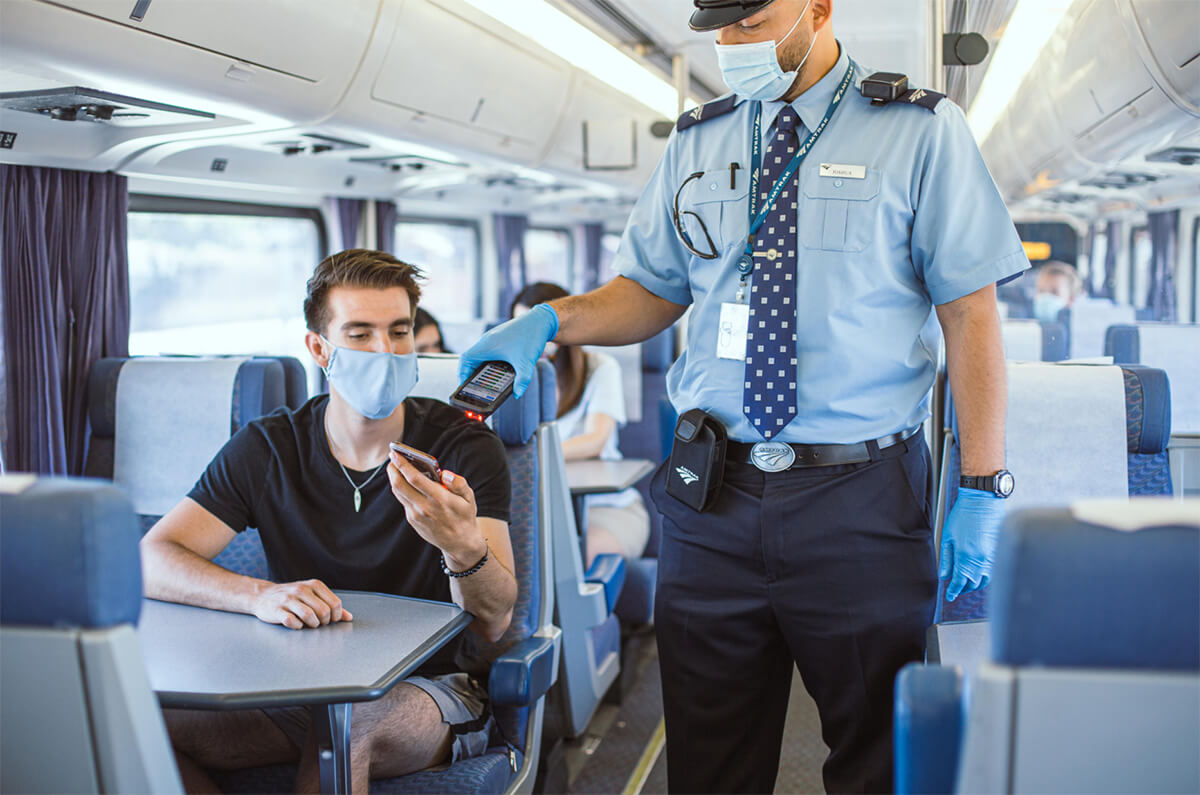 Onboard: Masks that cover the nose and mouth must be worn on board trains and buses. If you don't have a face covering, the conductor will provide you with one. You should have plenty of space on board since we're monitoring ridership and making necessary adjustments to accommodate social distancing. If you want to move to another seat mid-trip, just take the paper slip the conductor places above your seat when they scan your ticket and display it in the same way at your new seat.
Refreshments: Head to the onboard Market Café (in Car 3) to pick up snacks and drinks to take back to your seat. Another option – pick up food (and non-alcoholic drinks) before you arrive at the station and bring it with you on board.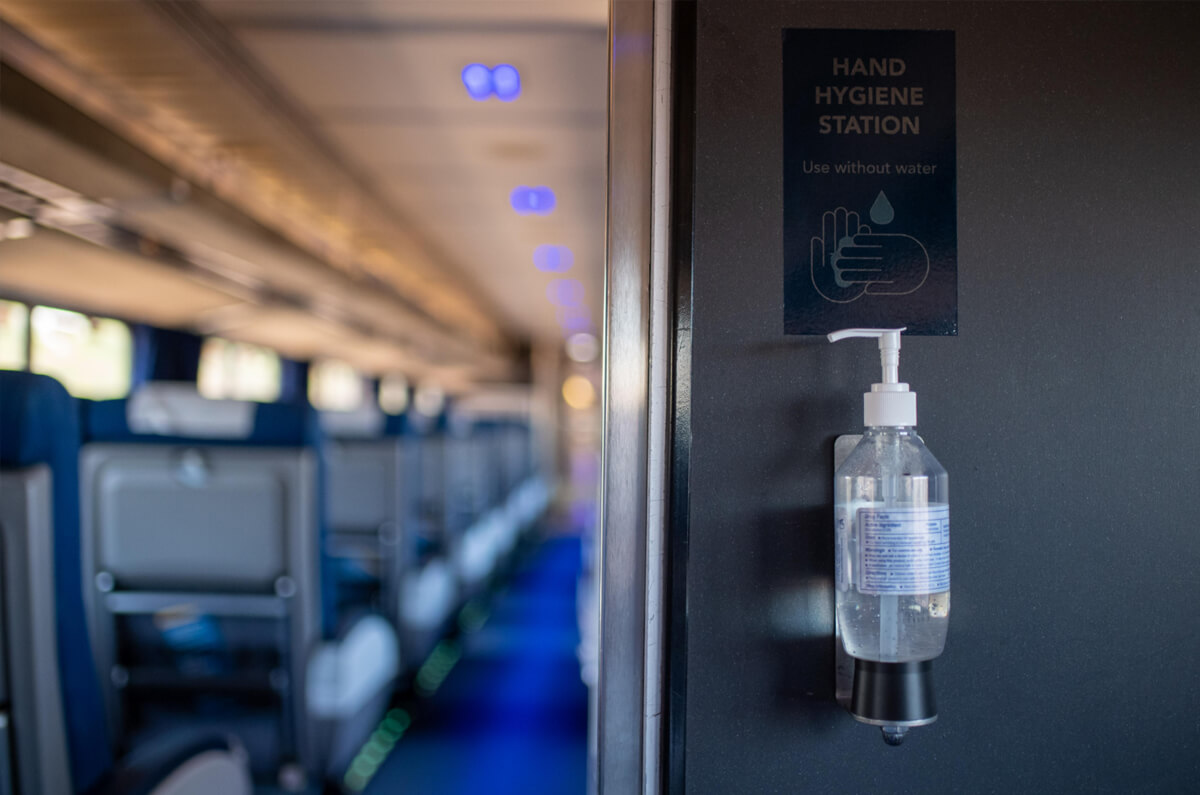 Keeping Clean and Safe: Amtrak has increased cleaning at stations and on trains with special attention to high-touch areas like handrails, door handles, countertops and seating areas. Each train car has a restroom on both the upper and lower levels with soap and water, in addition to hand sanitizer and disinfectant wipes available onboard.
We'll be here to welcome you back on the Pacific Surfliner when you are ready to travel again. We look forward to reconnecting you with the iconic views of the Southern California coast and bringing you back the vibrant and beloved communities we serve. Until then, stay healthy and safe.
More Travel Resources: