Explore more of your favorite destinations when you add a bike to your next Pacific Surfliner trip. Simply make a free reservation for your bike when booking a trip.
How to Ride
Each Pacific Surfliner train has room for seven bicycles. Book early with a bike reservation to avoid spaces being sold out, especially if traveling on a weekend or holiday.
Arrive early to give yourself plenty of time to find the platform. There is a dedicated car for bike storage located at the end of the train opposite from the locomotive – it is on the north-facing end of the train for trips starting south of Los Angeles and on the south-facing end of the train for trips starting north of Los Angeles.
Once on board the train, locate the bike racks (on the lower level at the end of the train), and secure your bike before heading to your seat. Remember that you must have a bike reservation for the train you are riding.
Head down to the bike storage area a few minutes before the train is scheduled to arrive at your destination so you are ready to retrieve your bike when the train stops. Remember that station stops are brief.
How to Book:
Select the train you'd like to ride
Add your traveler details
Proceed until you see the option to customize your trip
Add a free bike reservation
Contact 800-USA-RAIL if you need to modify your reservation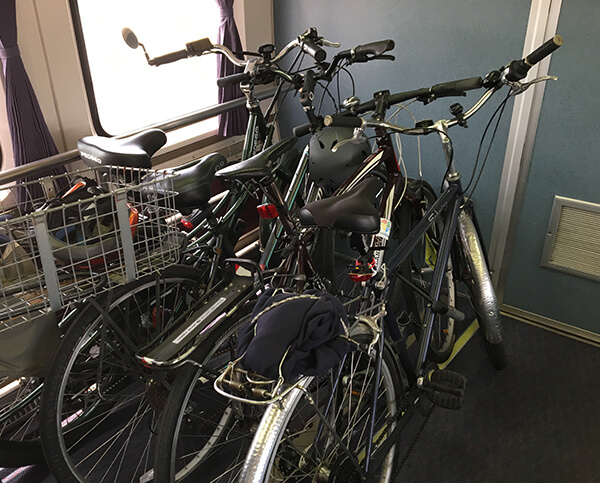 Bike Trips
Traveling with your bike is easier than you might think, and doing so opens the door to more possibilities at your favorite destinations.