The Los Angeles – San Diego – San Luis Obispo (LOSSAN) Agency is proud to debut a dynamic new logo that reflects its role as the managing agency for the Pacific Surfliner service as well as its commitment to improving service quality, reliability, and safety along the entire LOSSAN corridor.
The LOSSAN Agency is a joint powers authority established in 1989 that works to improve rail travel along the LOSSAN rail corridor, which spans 351 miles through San Diego, Orange, Los Angeles, Ventura, Santa Barbara, and San Luis Obispo counties. The LOSSAN rail corridor hosts intercity, long-distance and commuter passenger rail services, as well as freight trains, and parallels congested stretches of Interstate 5 and Highway 101, making it a critical component of the region's transportation system. In 2015, the LOSSAN Agency also assumed responsibility for the Amtrak Pacific Surfliner service, the busiest state-supported intercity passenger rail route in the nation.
Modernizing the Brand
The LOSSAN logo, which is used on business communication materials and other agency documents, has been largely unchanged for three decades, since the agency's inception in 1989. There were opportunities to better align the logo with the evolution of LOSSAN Agency over the years, and to modernize the look and feel to better represent the agency's commitment to improving service quality, reliability and safety along the corridor.
The LOSSAN Agency also collaborated with Amtrak (who owns the Pacific Surfliner trademark) to include the Pacific Surfliner brand as part of the new LOSSAN Agency logo. Reaching an agreement on this integration allowed the LOSSAN Agency to better illustrate the relationship between the agency and the service.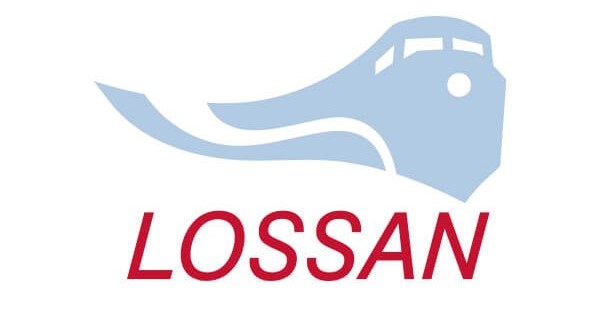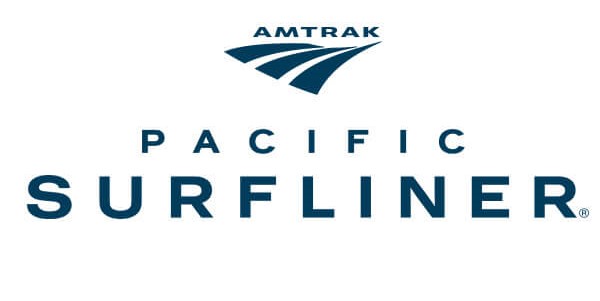 Introducing a New LOSSAN Agency Logo
The new logo communicates ideas of movement, connectivity, and reliability. The illustration showcases the Pacific Surfliner train and imagery iconic to Southern California, such as waves, rays, and palm trees.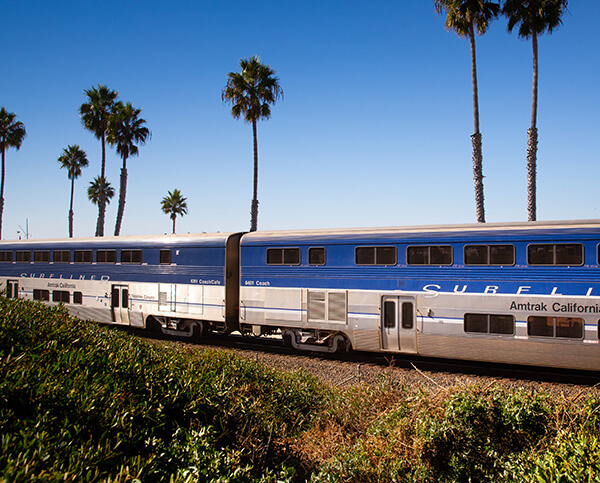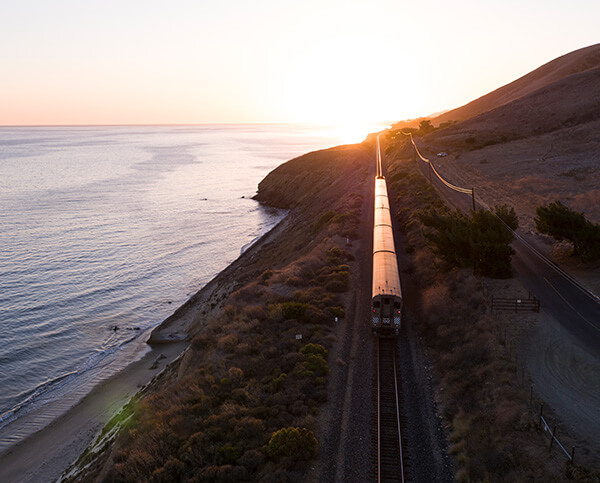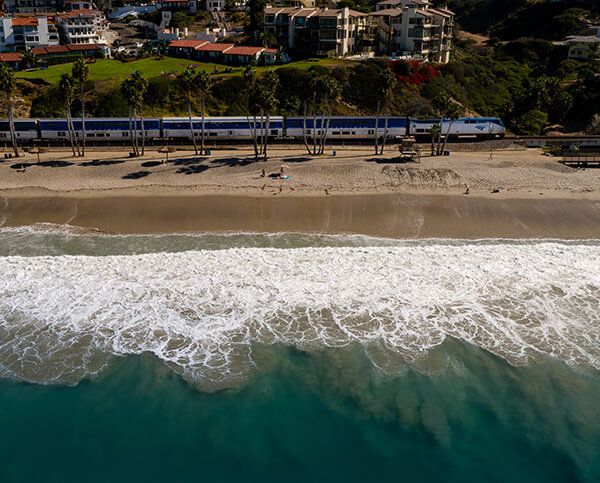 The refreshed logo also better reflects the LOSSAN Agency's commitment to the continued growth and the forward momentum of rail service along the LOSSAN rail corridor. Browse the blog for more articles about the Pacific Surfliner service, LOSSAN corridor projects and initiatives, and more.