A total of 14 new Siemens Charger locomotives are now operational on the Pacific Surfliner route, which carries nearly 3 million passengers a year to top destinations from San Diego to San Luis Obispo.
The locomotives, which were manufactured by Siemens in their solar-powered plant in Sacramento, were funded by Caltrans with approximately $100 million in state, federal and local funds. They replace Amtrak-owned F-59 locomotives, which are nearly 20 years old.
Here's a behind-the-scenes look at the Charger locomotives.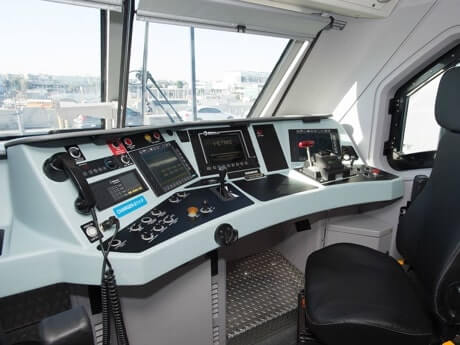 This is the cab of the locomotive, where the engineer sits to operate the train. The locomotive offers significant advantages, including improved performance and reliability, a smoother ride, and lower fuel usage.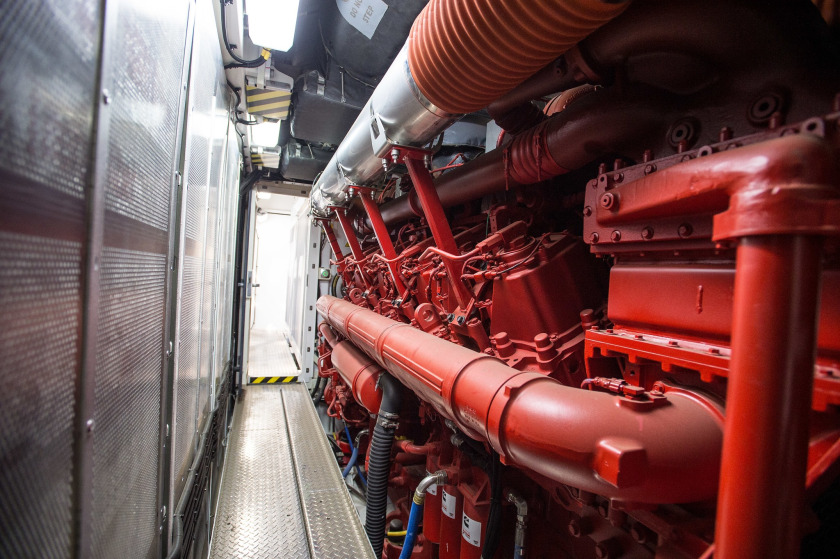 Each Charger locomotive is powered by a 4,400 horsepower Cummins diesel engine built in Seymour, Indiana. The 16-cylinder engine is fuel-efficient and has the potential to use renewable diesel. It can also power longer trains, which will support growing ridership demand.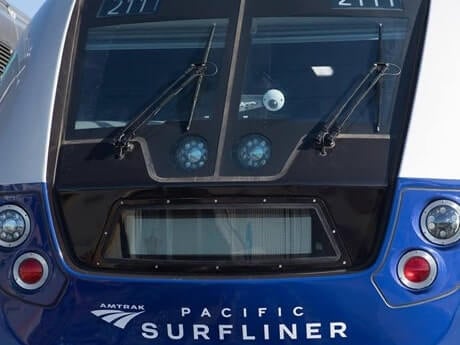 The Charger locomotives include crash energy management components such as a reinforced locomotive cab and push-back couplers. Each locomotive weighs 267,000 pounds, and is nearly 15 feet tall!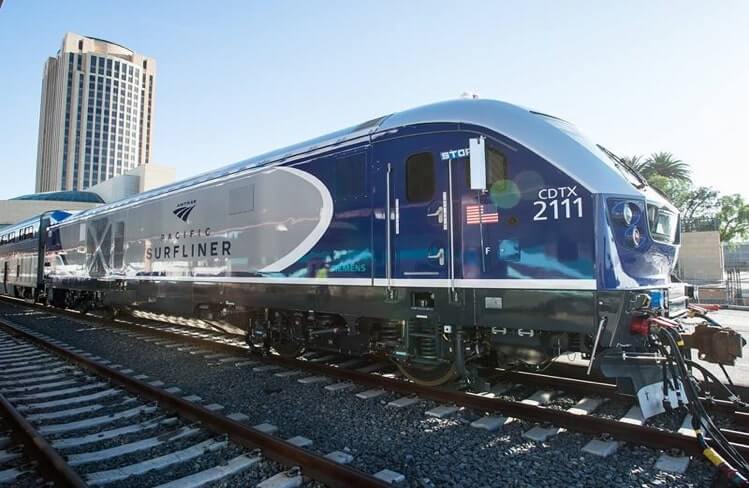 The Charger is the first passenger locomotive to receive the stringent Tier IV emissions certification from the Environmental Protection Agency, making the Charger one of the cleanest diesel-electric passenger locomotives currently in operation. In fact, they will reduce emissions by 90% over the current Pacific Surfliner locomotives!