Bus connections have been in place since late September between Irvine and Oceanside due to an extended track closure in San Clemente. The tracks are expected to reopen in mid-April, with daily train service set to resume Monday, April 17.
Here are some tips for travelers whose trip may include a bus connection.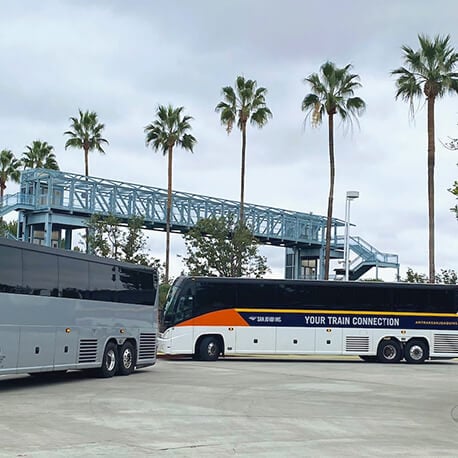 Reservations are Required
Space on the buses is limited, so please ride the bus you are ticketed for. If your travel plans change, call 800-USA-RAIL in advance of the departure time to adjust your reservation. If you have a multi-ride pass, please use Amtrak's RideReserve system to enter trip details in advance. This will guarantee a space onboard the bus you plan to take. Passengers without a reservation may be turned away if the buses become full.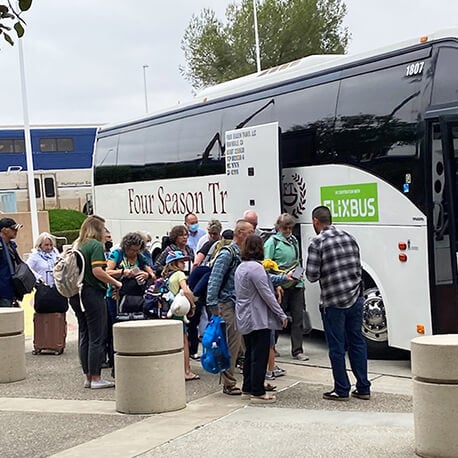 Boarding the Buses
The buses are timed to meet the trains and will depart once the connecting passengers have boarded. Please do your part to keep the buses on time by promptly heading to the buses once the train arrives. If the bus is the first part of your journey, please arrive at the station at least 15 minutes before the scheduled departure. Amtrak staff will be there to help direct passengers to the buses, which are generally waiting at bus docks not far from the train. Please have your ticket available when boarding.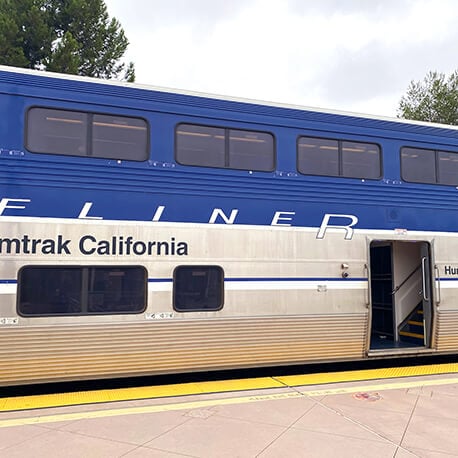 Boarding the Trains
If you are boarding a train after riding the bus, please promptly make your way to the train upon arrival. Passengers may be required to cross the pedestrian bridge (Irvine) or use the pedestrian underpass (Oceanside) to reach the correct platform. Amtrak staff will be available to direct passengers to the right place and answer any questions. The two train cars nearest to the engine are Business Class. The rest of the train is Unreserved Coach.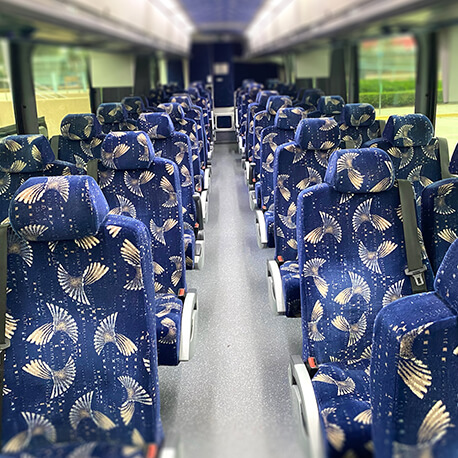 Enjoy Many of the Same Amenities On Board
The buses traveling between Irvine and Oceanside offer comfortable reclining seats, luggage storage, overhead lighting, power outlets, and Wi-Fi. Most buses also have an onboard restroom. The exterior and interior of each bus looks a little different.
Thank you for your patience as we continue to offer this modified service. Please visit our Alerts page for the latest information on the track closure. We'll continue to share updates there and via the PacSurfliners Twitter account.